5 Steps to Help you Create the Ultimate USP

Main Street Networking
A unique selling proposition, or USP, is a crucial marketing concept that helps businesses stand out from the competition. It is essentially a statement that explains why your business is different and why customers should buy from you instead of your competitors. This blog post will discuss what a USP is and how you can create one for your business!
There are a few things to keep in mind when creating a USP:
-Your USP should be relevant to your target market
-It should be something that your competition does not have.
-It should be something that you can deliver on and maintain.
-It should set you apart from the crowd positively. A USP is meant to sell.
Keep Going, and Going, and Going…
A good example of a well-known USP: "Energizer Bunny." This was one of the most successful USPs in history because it was unique, relevant to its target market, and something the competition could not easily replicate.
What other excellent USP examples can you think of?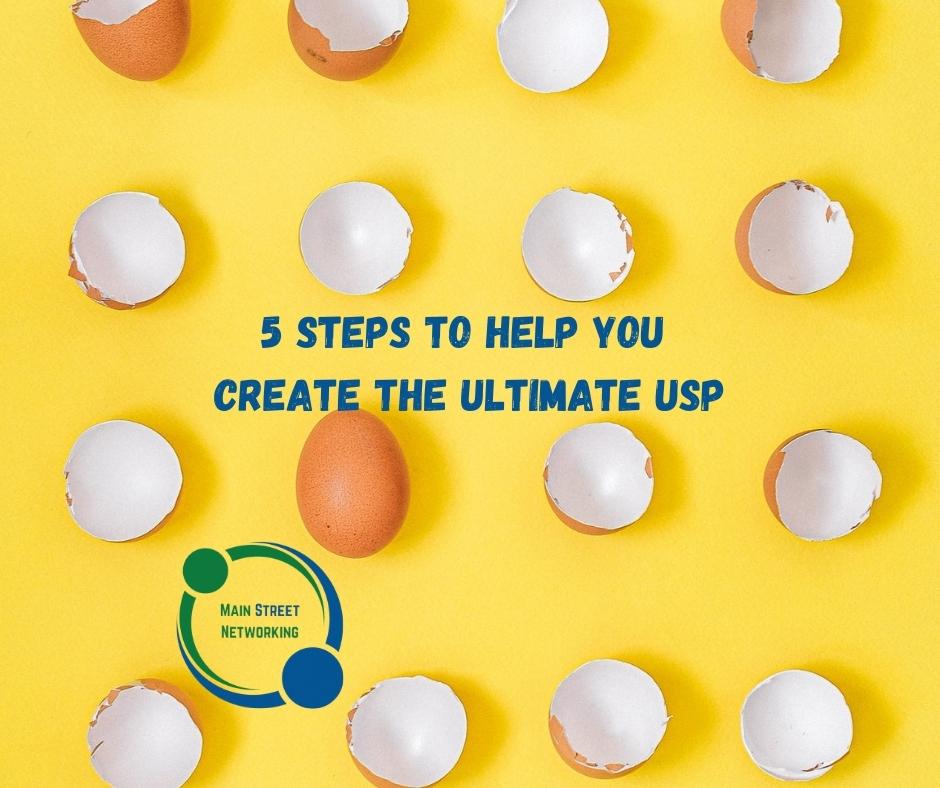 There are a few ways to go about creating a USP
-Do some research on what your competitors are doing and find a way to differentiate yourself
-Highlight any awards or accolades you may have received
-Figure out what your audience is looking for and how you can offer something more than anyone else. If there's no one else doing it, that might be just the thing! For example: If they want to network more and learn from experienced and successful small business owners, they might have trouble finding a group to do both. They might not have the time or money to attend two separate events.
The Main Street Networking Group does both! We have a free weekly mastermind and networking group that chooses timely and applicable mastermind subjects each week. Would you like to visit? Click here to register.
-Highlight any special features that set your product apart from others in its category (e.g., more extended warranty periods)
-Go beyond features and benefits because that's what your competitors focus on. Talk about the transformation your customers experience when working with you. Connect with their needs.
So how can you create a powerful USP for your business?
By taking all of the points above into account, and then some! It's essential to think about what makes you different and how you can communicate that to your target market. And always keep in mind that it needs to be something that no one else is doing.
The Main Street Networking Masterminds take place every Tuesday at 7:30 EST and on Fridays at 9:30 am EST with more to come in the future. Our group is led by Cybersecurity Expert Scott Gombar of Nwaj Tech. We strive to make our meetings valuable for each member and guest. Please join us and click here to register for our next mastermind!
https://www.mainstreetnetwork.com/wp-content/uploads/2022/02/5-Steps-to-help-you-create-the-Ultimate-USP.jpg
788
940
Janet Johnson
https://mainstreetnetwork.com/wp-content/uploads/2021/02/head-main-street-networkers.png
Janet Johnson
2022-02-02 23:20:52
2022-02-03 04:17:31
5 Steps to Help you Create the Ultimate USP